Peering into an Eelgrass Meadow
By Arjan van Asselt, Elaine Humphrey, Siobhan Schenk, and Mark Webber
Eelgrass meadows are vitally important ecosystems found throughout the Salish Sea and other sandy coastal regions globally. Home to a great diversity of species, including fish, crabs, algae, and microorganisms, eelgrass is the foundation for complex marine food webs, sustaining many important coastal processes that humans rely on. Eelgrass meadows also act as a carbon sink and provide coastal erosion protection. To better understand and manage this precious resource, the Parfrey Lab at UBC, and members of the Institute for Multidisciplinary Ecological Research in the Salish Sea (IMERSS), are studying the microbial ecology of native eelgrass (Zostera marina) at Montague Harbour Marine Provincial Park on Galiano Island. 
Though eelgrass is commonly studied worldwide, there is little research that investigates the microbes that live on the eelgrass leaf surface and how they interact with their host. Using light and scanning electron microscopes, combined with the use of DNA barcoding techniques, we are able to peer into this complex world of microscopic organisms.

When looking at eelgrass under a microscope, we see that the leaf is almost always covered by diatoms and other microscopic lifeforms. Often, the leaf tips are brown with a thick covering of diatoms, marine bacteria, and other microscopic eukaryotes including viruses and fungi. Our study aims to understand the potential interactions of these microorganisms along the surface of the leaf and how this relationship is linked to leaf and plant development and the wider ecological community. This research is being led by Dr. Laura Parfrey, Siobhan Schenk, and Emily Adamczyk (UBC), and Dr. Elaine Humphrey (UVic), and Mark Webber and Arjan van Asselt (Galiano Island). Recently, we have also recruited a couple volunteers: Melanie Quenneville and Dr. Ron Read. In this article, we introduce some of those involved in this exciting program of community-based biodiversity research.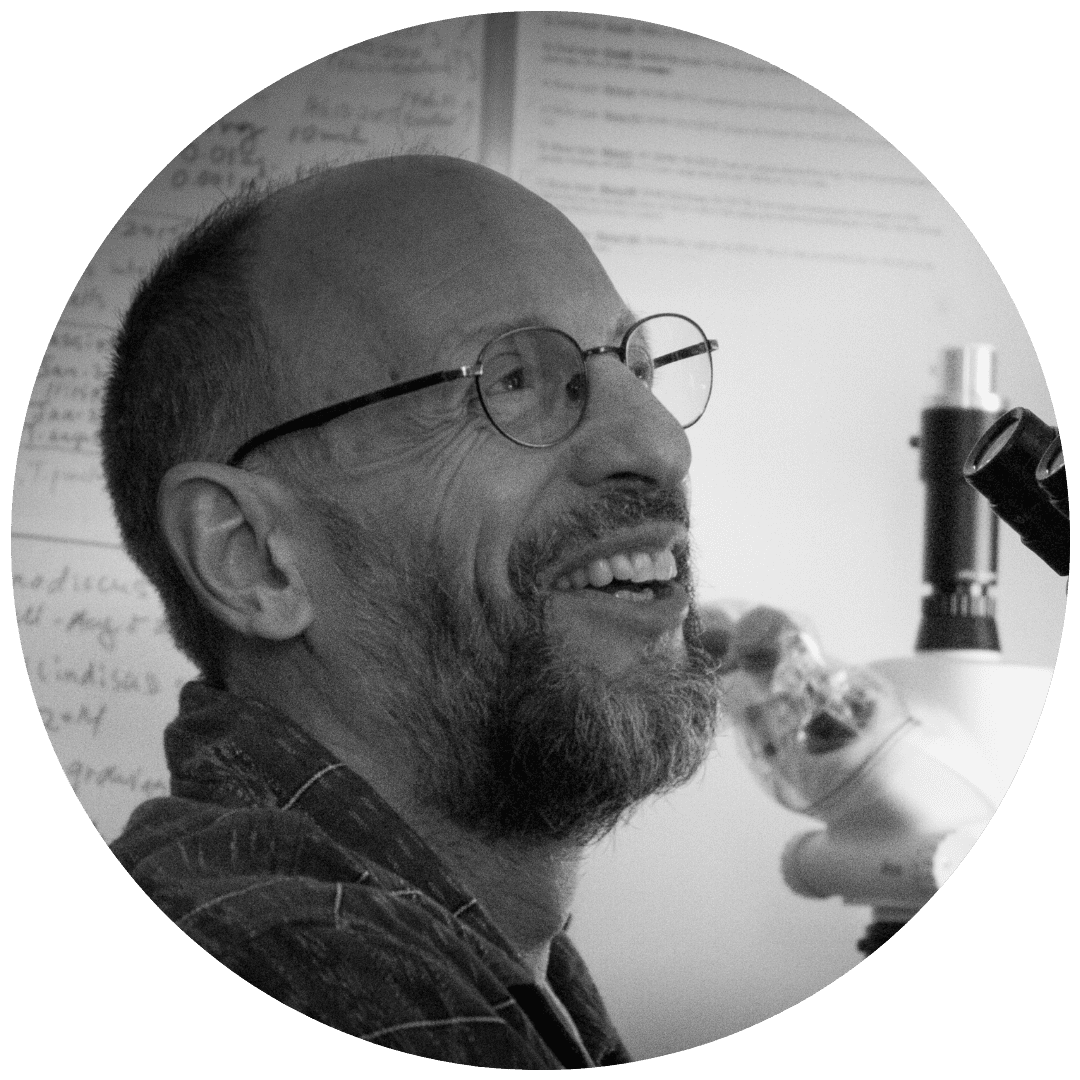 Mark Webber – I have been surveying and identifying planktonic (floating) diatoms in Galiano Island's marine waters for the last 10 years. Working together with Elaine Humphrey and Arjan van Asselt, we aim to produce a detailed living atlas of diatoms in the southern Salish Sea. Worldwide, at least 1,000 genera and 25,000–60,000 species have been documented; many believe there are at least 100,000 species and countless crypto-species. When I was approached by the UBC Parfrey Lab to see whether we'd like to work on identifying the diatoms found on eelgrass, I jumped at the chance. This is just the kind of project we had envisioned for IMERSS! Learning about these epiphytic (clinging) diatoms—many very small and challenging to identify—is a necessary step in our larger survey of the diatoms of our waters. The experience of counting and mapping diatoms on a blade of eelgrass is like taking drone photography of a forest and identifying all the plants and animals, counting them, mapping their locations and how they grow and interact. Now, when I hike through Galiano's forests, I can't help but feel I am also walking through the microscopic life abounding on a blade of eelgrass!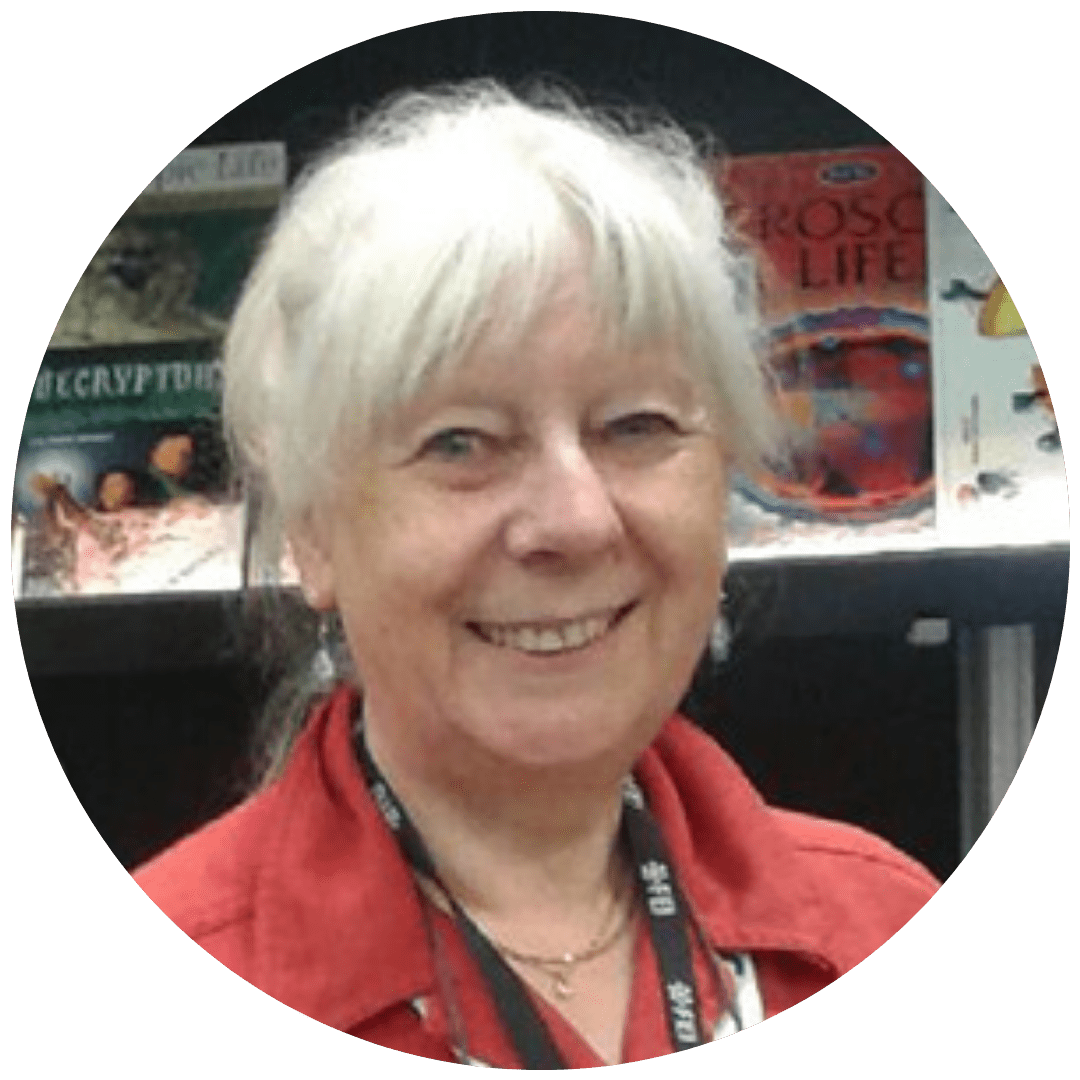 Elaine Humphrey – Trained first as a biological oceanographer and then as an electron microscopist, I am the lab manager at the Advanced Microscopy Facility at the University of Victoria. Having worked with Mark Webber for many years using electron microscopy to study diatoms, I was thrilled when the opportunity came to use electron microscopy for this IMERSS/Parfrey lab project. Eelgrass is the gift that keeps on giving. Every time we look at eelgrass with the microscopes, we identify another species!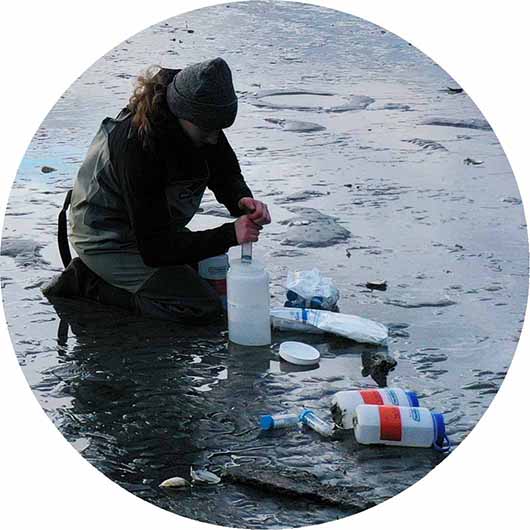 Siobhan Schenk – I left the cell biology world to join the Parfrey lab for my PhD where I study the microbial communities of eelgrass and sugar kelp. When the opportunity to participate in a collaborative project with IMERSS presented itself, I was very excited to take part. I love the excitement of looking at microbial communities thanks to the microscopy, which allows me to contextualize the DNA barcoding results I obtain in a more ecologically relevant and engaging way. The fact that all of this is in partnership with a non-profit organization is even better.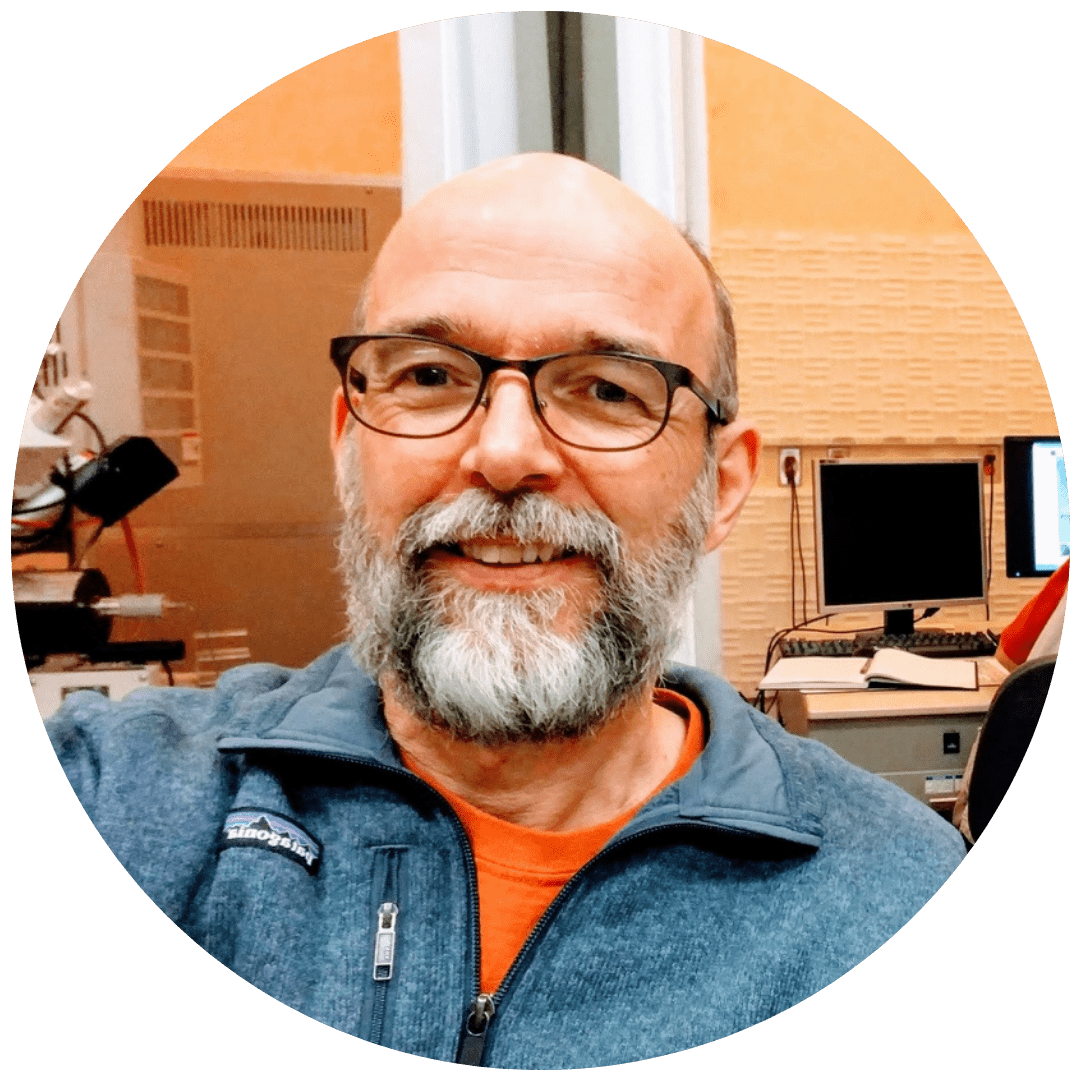 Arjan van Asselt – When I first came to Galiano ten years ago, I was introduced to Mark Webber and his studies of the planktonic diatoms in the waters around the island. Each summer I returned and helped out as much as I could, sampling, counting, culturing and photographing these amazingly beautiful creatures. Over the years it has been an incredible journey, including hours of time in front of a desktop scanning electron microscope on loan by Elaine (generously provided by Hitachi High-Tech Canada). The abundance of lifeforms clinging on to the surface of a single blade of eelgrass is truly stunning. Being part of the IMERSS/Parfrey lab project has opened my eyes to the vast complexity of life that is present at the microscopic level.
IMERSS aims to share some of the results of this research through an SEM microscopy outreach program, which in future sessions will also delve into other microscopic worlds of discovery. In this program folks throughout the Salish Sea will be invited to explore a variety of different subjects, facilitated by Dr. Elaine Humphrey and various experts. If you'd be interested in participating in these programs, please don't hesitate to contact us at info@imerss.org. 
Images by Mark Webber, Elaine Humphrey, Andrew Simon, and Emily Adamczyk.